How we help your restaurant or franchise.
The service and experience your provide for your clientele should be reflected in all aspects of your branding. From your employees apparel, to signage and everything in between, your ProShop can be the perfect location to manage all your branded products for the food & beverage industry.
One Streamlined Digital Solution
With the click of a mouse the products you want are easily customizable and available to ship wherever you choose.
Hundreds of Products
From custom packaging to signage and marketing materials, we have hundreds of products to choose from to create a cohesive look.
Expert Support
With your own Vista Corporate Solutions team, help is readily available for you and your team to get the most out your ProShop.
Want to learn more about how we're a perfect fit for your business? Fill out the form or give us a call at 844-347-4162.
Get started
Connect with your consumers
From branded stationery to employee apparel and signage, elevate your brand with ProShop, our streamlined digital solution. We're here to support all your food and beverage product needs.
Curated Catalog | Franchises & Restaurants Branded Products
Custom packaging, signage and apparel are some of the items curated in this catalog geared to the restaurant industry.
Curated Catalog | Industry Apparel
Custom apparel for customers and employees are showcased in this curated catalog perfect for the restaurant industry.
Ready to get started?
Imagine your own private, branded storefront filled with the templates and branded products you choose. Now, imagine being able to quickly customize print pieces and promotional items to get exactly what you need – with corporate pricing. That's the power of ProShop.
Get started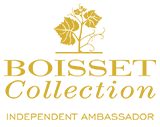 We have had great success since partnering our business with VistaPrint. Since we're in the wine business, over the past year or so we've been moving away from stocking and selling non-wine items in our own warehouse and on our website and allowed us to focus on what we do best – selling wine! Having VistaPrint as our non-wine item partner has really streamlined our business and our customers know they can go to their own VistaPrint ProShop and find everything they need to enhance their business, from branded identity such as cards & signage to apparel and promotional materials, etc. it's also great to have a professional Vistaprint account manager to communicate with at any given time, if needed.
Bruce Curtis, Boisset Collection
Get started today!
Get started by filling out the form or giving us a call at 844-347-4162 and see how we can help your company. A sales representative will get back to you via phone within 24 hours of receiving your request.