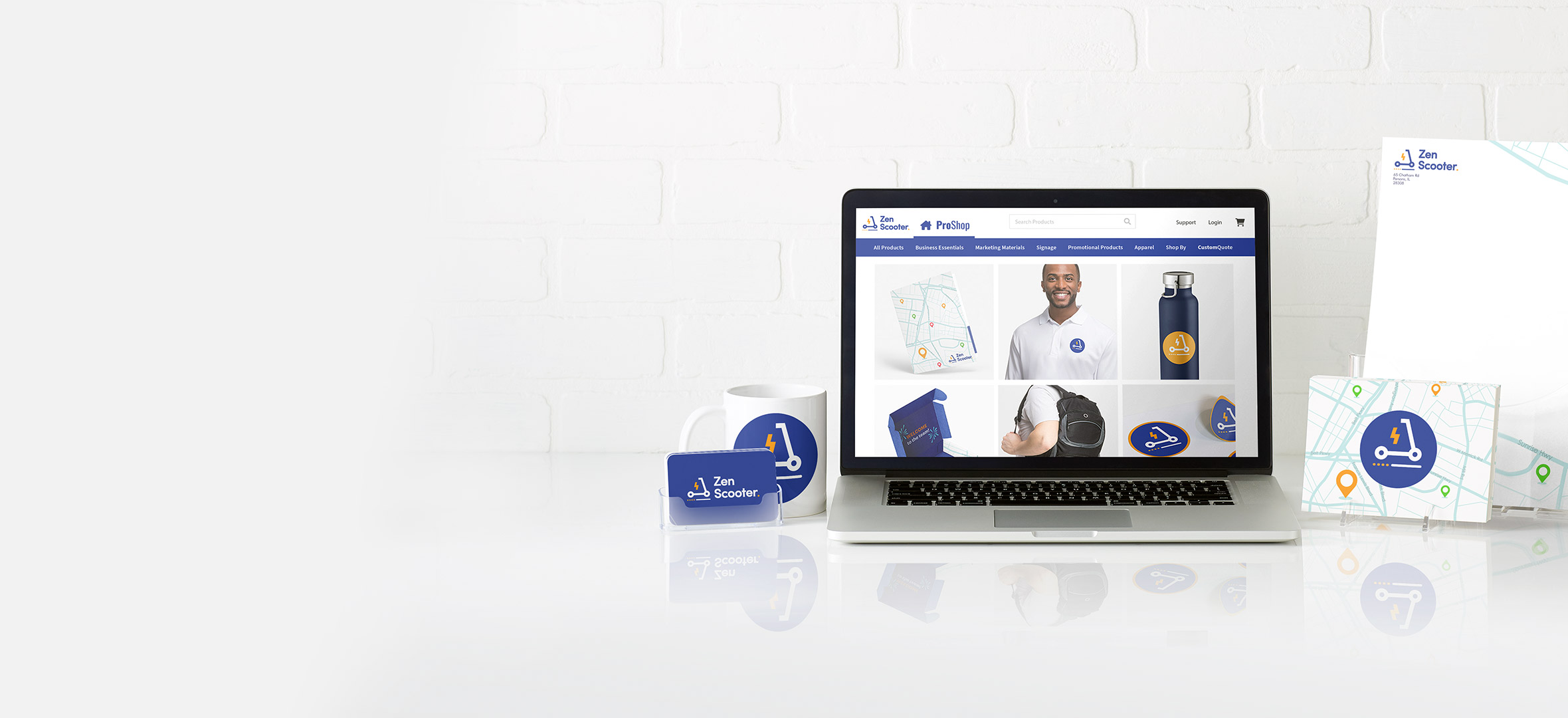 Who we are. What we do.
Vista Corporate Solutions is a line of business of Vista that focuses on customers with a need for product customization, additional payment methods, and a solution to control their brand across projects and locations. With Vista Corporate Solutions you get all the products from VistaPrint (and more!) that you love in your own branded online store.
Vista Corporate Solutions offers a unique platform called ProShop that enables businesses to curate their favorite company branded products and marketing materials all in one easy-to-manage e-commerce store. ProShop provides the ability to create and share templates for marketing pieces, so every outgoing message is in line with approved corporate branding. ProShop is a way for businesses to maintain brand control no matter who orders through the ProShop platform.
Fill out the form or give us a call at 844-347-4162.
Get started
The Value of Our Solutions
Corporate pricing
Everyday low pricing on all your favorite branded products.
Product selection
Hundreds of high-quality products, stocks and finishes to create your unique look.
Personal service
Account management for all your business needs.
A personalized ProShop – Your online storefront will be tailored to match your brands unique look and feel.
White-label packaging – Don't worry about brand confusion with our white label packaging!
Design services – Our designers can help put the finishing, professional touches on your design.
Free standard delivery – On all orders over $50 (with exceptions).
Multiple user logins – Create a unique account for all your team members. Great for franchises!
Ease of ordering – With features like bulk uploads, auto reorder, and payment options like card-on-file and invoicing, we take the hassle out of ordering.
Our Solutions
Imagine your own private, branded storefront filled with the templates and branded products you choose. Now, imagine being able to quickly customize print pieces and promotional items to get exactly what you need – with corporate pricing. That's the power of ProShop.
ProShop
Best suited for mid market to enterprise level business with 20+ employees who order print and promo products often.
$99 / yr
ProShop Custom
Best suited for supporting a distributed sales model with multiple locations or associates.
Let's Talk
ProAdvantage
VistaPrint's subscription program for small business resellers. Best suited for graphic designers, digital consultants, artists, photographers, and others who create and sell printed products. Free 30-day trial included!
$74.99 / yr
CustomQuote
Looking for a large bulk order at a great price? A totally unique item? Something for a special event? We can help with specialty products. You don't need to be an existing customer to use our CustomQuote Desk.
Our Partners
Here's just a sample of some of our amazing partners we work with.

"Vista Corporate Solutions provided Villa with the tools we needed to scale effectively. Our Account Manager is outstanding and the product library is always expanding."

Brandon Durkin
Creative Director: Branding and Engagement – Villa HealthCare
"Vista Corporate Solutions created, managed and helped to market our Dana-Farber Holiday Cards program. Our project manager Brianna was amazing, as was the product development process and also customer service staff. They were all very knowledgeable and patient as we got used to the new model for our holiday customers. Thank you so much, Vista Corporate Solutions!"

Suzanne Crane
Senior Assistant Director, Corporate Partnerships – Dana-Farber
"The Thirty-One ProShop has been a great asset for our sales field across all the US and in Canada. We can protect our brand integrity by determining which promotional items our sales field is able to purchase. VistaPrint helps us to easily update our assortment in alignment with our seasonal changeovers. VistaPrint also offers great sales promotions on our ProShop and focuses on adding new users as they join our business"

Julie Sutton
Executive Director of Field Engagement – Thirty-One Gifts
Get started today!
Get started by filling out the form or giving us a call at 844-347-4162 and see how we can help your company. A sales representative will get back to you via phone within 24 hours of receiving your request.
More from Vista Corporate Solutions
Get more information about branded products and industry specific trends.
Industries
Vista Corporate Solutions has the experience and partnerships to curate the exact products your customers and employees are sure to love.
ProShop
Vista Corporate Solutions focuses on providing customized solutions to help companies market their business. With ProShop you can visualize your logo on thousands of products.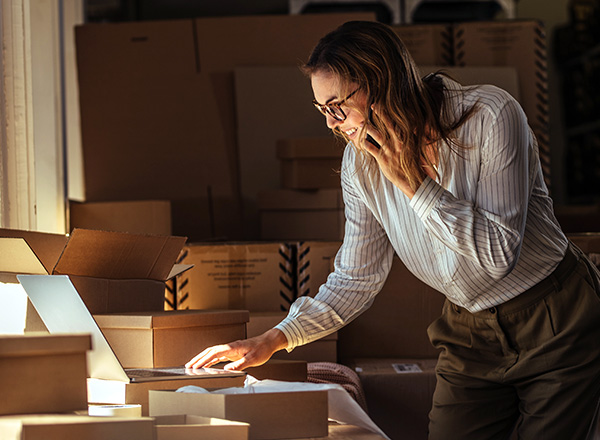 CustomQuote
Looking for a large bulk order at a great price? A totally unique item? Something for a special event? We can help with specialty products.